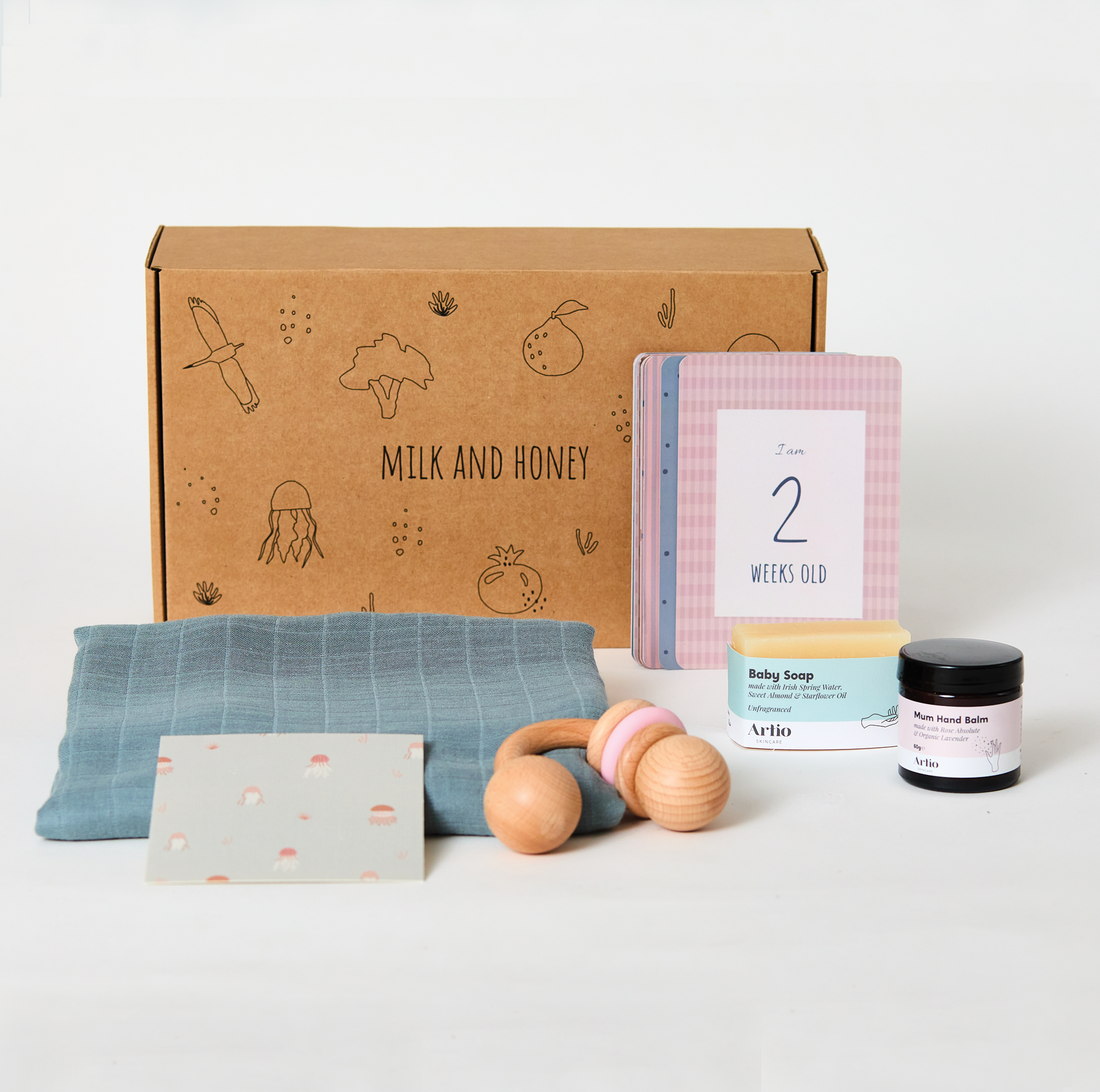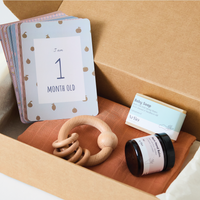 This bundle is our essential collection, the perfect gift to welcome a precious new arrival to the world. Our products are whimsical, high-quality, designed to be gender neutral and are safe and gentle for newborns and babies.
1 x Super soft, Oeko-Tex certified, 30% cotton / 70% bamboo muslin swaddle.

1 x Natural wood rattle is super easy for little fingers to grasp and shake.

Any one of the following;
- Artio Skincare Mum Soap, made with Irish spring water, rose absolute & organic lavender. Enriched with essential oils to help keep skin cleansed, hydrated and nourished.
- Artio Skincare Baby Soap, handmade with Irish spring water, sweet almond & starflower oil. An excellent choice for all skin conditions.
- Artio Skincare Mum Hand Balm, help soothe and moisturise extremely dry, chapped or chemical irritated hands.
- Artio Skincare Baby Nourishing Oil, a non-fragrance, light and easily absorbed oil suitable to use from birth for massage and bath time.
- Artio Skincare Exfoliate Soap, has a soft organic seaweed grain to help keep skin healthy and bright.
1 x First year set of Baby Milestone Cards, excellent for capturing the little one's not so little moments.