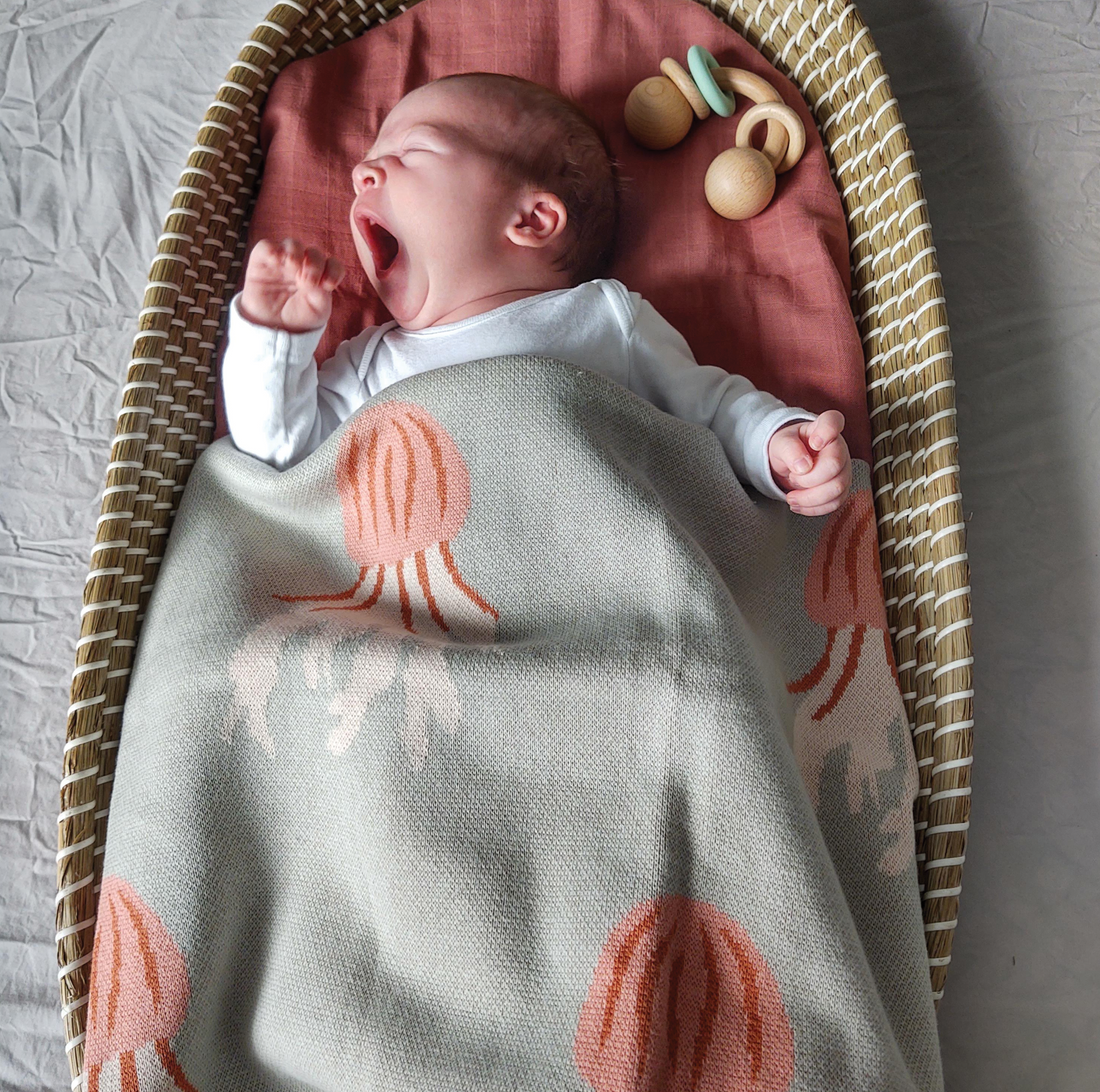 This bundle contains all the luxurious, high-quality must haves. This stunning gift set has everything a new arrival will need! Our products are whimsical and snuggly, they're designed to be gender neutral and are safe and gentle for a newborn baby.
1 x Snuggly, 100% combed cotton and delightful baby blanket that will keep the little one warm and fuzzy.

1 x Super soft, Oeko-Tex certified, 30% cotton / 70% bamboo muslin swaddle

1 x Natural wood rattle is super easy for little fingers to grasp and shake.
1 x First year set of Baby Milestone Cards, excellent for capturing the little one's not so little moments.

3 x Artio Skincare Products. A multi-award winning skincare range which has already helped hundreds of families achieve happy, healthy skin ;
Baby Nourishing Oil, a non-fragrance, light and easily absorbed oil suitable to use from birth for massage and bath time.
Mum Hand Balm, help soothe and moisturise extremely dry, chapped or chemical irritated hands.
Baby Soap, handmade with Irish spring water, sweet almond and starflower oil. An excellent choice for all skin conditions.